Your first challenge is to go out into the world and meet a stranger, hear their story, and ask if you can share it, OR create a portrait of someone you already know that really says something about them and include a caption or story that humanizes the person and draws the viewer closer to them. See the examples below from Garrett for an idea of how to compose your final post.  Your post should not be a story about how you met, but instead a very short quote, story, or glimpse into their life at this moment.
For inspiration, look at the beautiful Humans of New York series of photos by Brandon Stanton.
---
Examples:
Garrett took a warm, genuine smile and a camera to Wal-Mart.  He imagined every one he saw as someone who had a story to tell.  This allowed him to see them at their best, and this attitude shined through in his initial interactions which were warm and positive.  He found people opening up to him, and posing for beautiful portraits.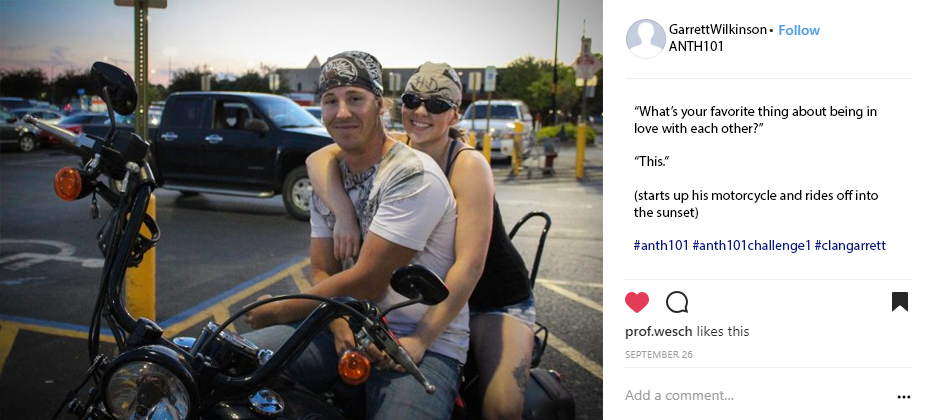 Notice that the final post is not a description of how he captured the image or a play by play of his interaction with them.  Instead, it is a work of art that captures a beautiful moment in time and allows us to see the humanity of these strangers.  This is your goal.
Here is another example, also from Garrett.  In this example he says a bit more of how they interacted because it is important for bringing out her humanity and beauty: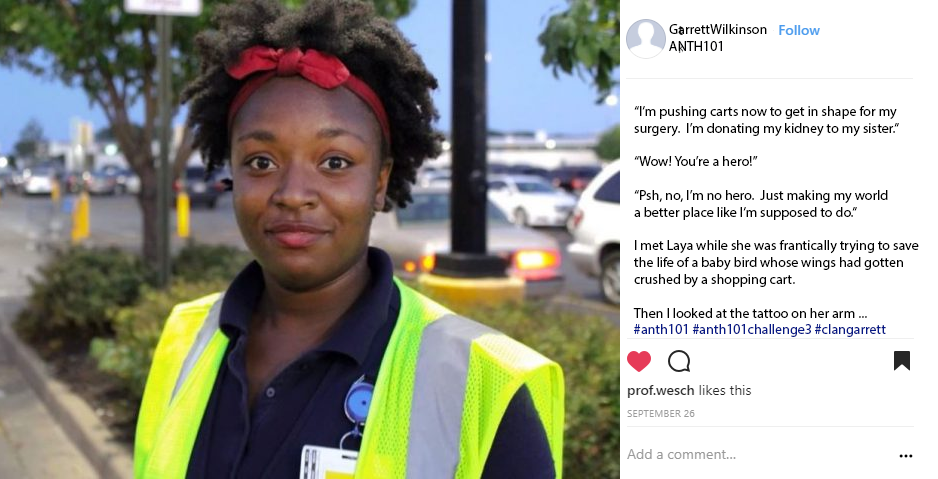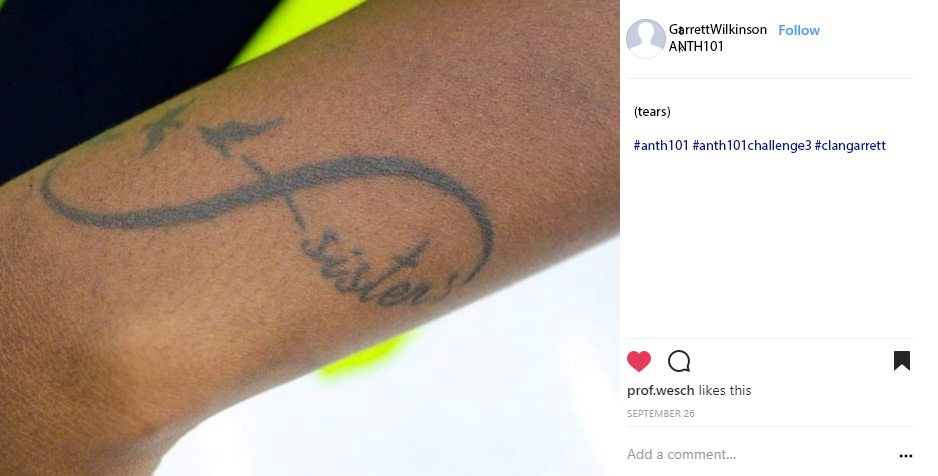 ---
5 Tips for Better Street Portraits
Make eye contact.
Use comfortable and open body language.
Compliment them.
Establish trust.
Embrace the craft of photography.  (Practice with a friend to get good lighting and composition)
---
"Big Talk"
Capturing a great story is not just capturing a good picture.  You will need to practice using the most important tools in the ethnographic toolkit: communication, empathy, and thoughtfulness.   Try to get in a positive mindset as you approach strangers and let that carry you through this challenge. Remember that people are different, and these differences represent the vast range of human potential and possibility. The differences between you and the stranger can be seen in a positive way as a representation of our diversity.
Ultimately we want you to engage not just in "small talk" but "big talk" and here is a little inspiration from Kalina Silverman explaining what we mean:
---