Last week, we reverse engineered our favorite videos and discovered that all of them had three key elements: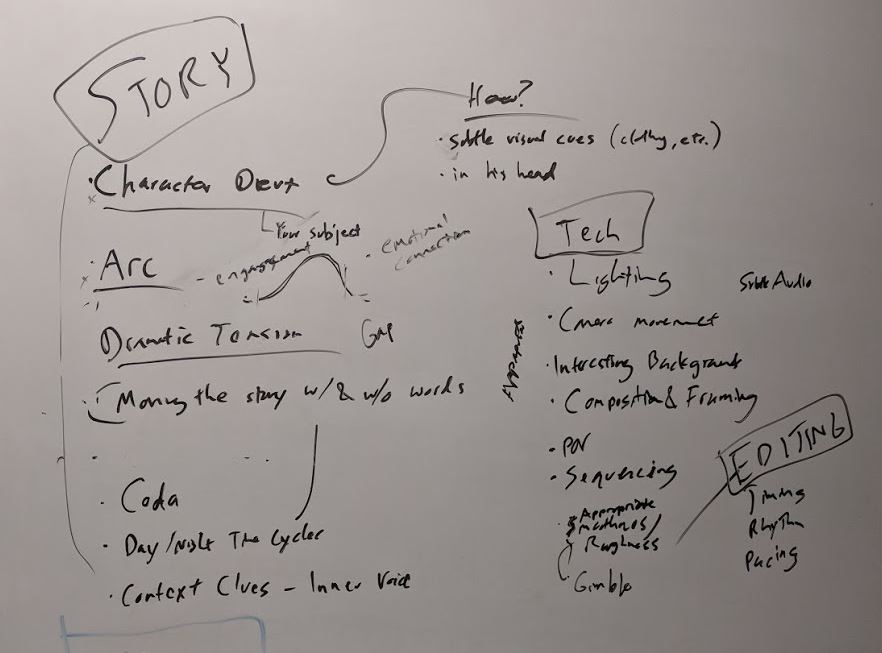 A Story, which might include:

dramatic tension,
a core conflict
a challenge for the hero to overcome
a gap between what is and could be
or some other element that engages the viewer
an arc – intensity rises and falls
character development
a theme that might be returned to again and again
"codas" – little pieces that recur but change meaning as they recur

Technical Excellence in capturing footage, including

appropriate lighting to match the mood and intensity of the story
appropriate camera movements (smooth, handheld, pans, zooms, tilts, etc.)
interesting and beautiful backgrounds, set design, and costume design
aesthetic and appropriate composition and framing
appropriate color schemes to match the mood
clean audio
subtle audio cues that add realism

Outstanding Editing, including

appropriate rhythm and pacing
good timing
appropriate sequencing
aesthetic and appropriate transitions
---
This week's goal: Complete our first practice film by doing the Boring Room Challenge:
The Rules:
Work alone (except for actors)
Final results are not as important as what you learn from the process
Therefore, you must engage in a process that allows you to practice the key elements outlined above.

Compose a story that allows you to practice as many of the bullet-points as possible
Shoot your film, practicing as many of the bullet-points as possible
Edit your film, practicing as many of the bullet-points as possible

Post to YouTube (unlisted if you like) or post to Instagram (if under 60 seconds) with the hashtag #anth715 and submit your URL to Canvas along with a bullet-list of what you learned.
Due Monday by midnight.
---
Is this possible in one week with all of my other classes?
---
Notes from my own Boring Room Challenge
Total estimated time to write, shoot, and edit: 6 hours.  2 hours for each phase.
Actual time to write the story: 5 days
But at least it sounds like it was written in 2 hours
Time to shoot.  Started by creating a shotlist. Took me 1 hour.
Shooting time.  Estimated time: 2 hours.
What actually happened:
Spent 2 hours moving boxes and "cleaning the set"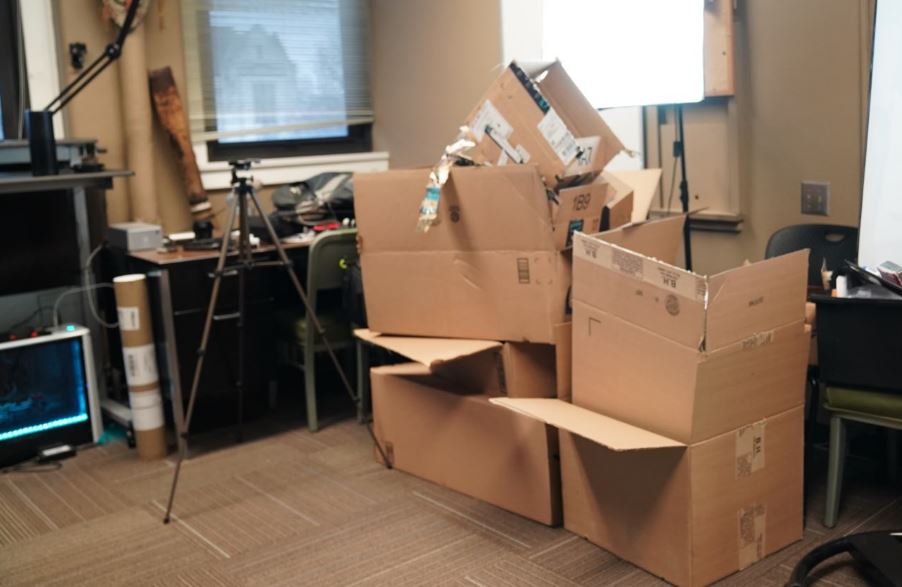 Set clear: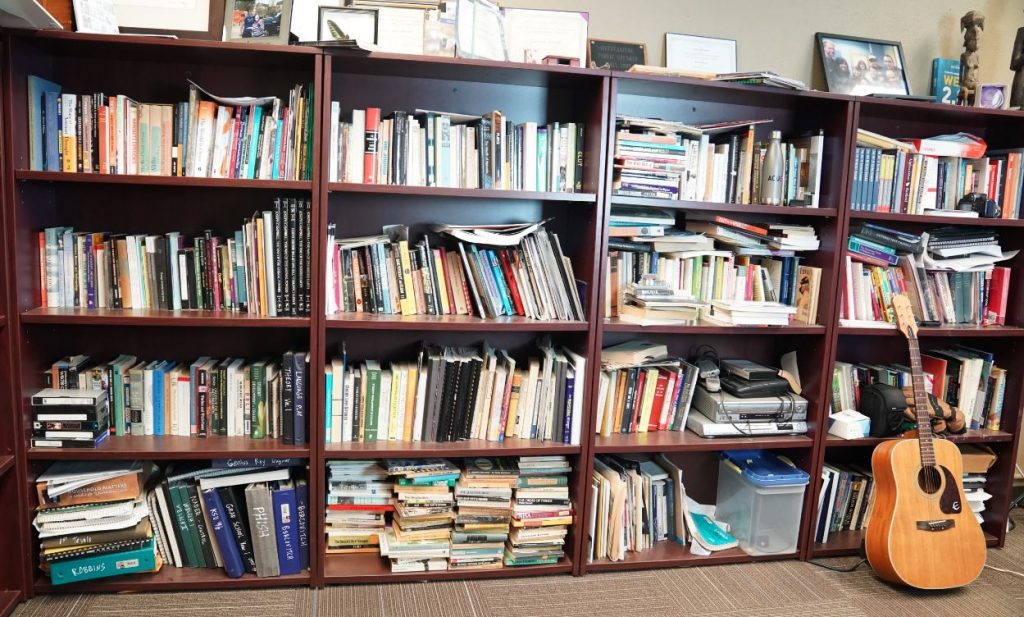 Lost my phone while clearing the set.  It's somewhere in there ..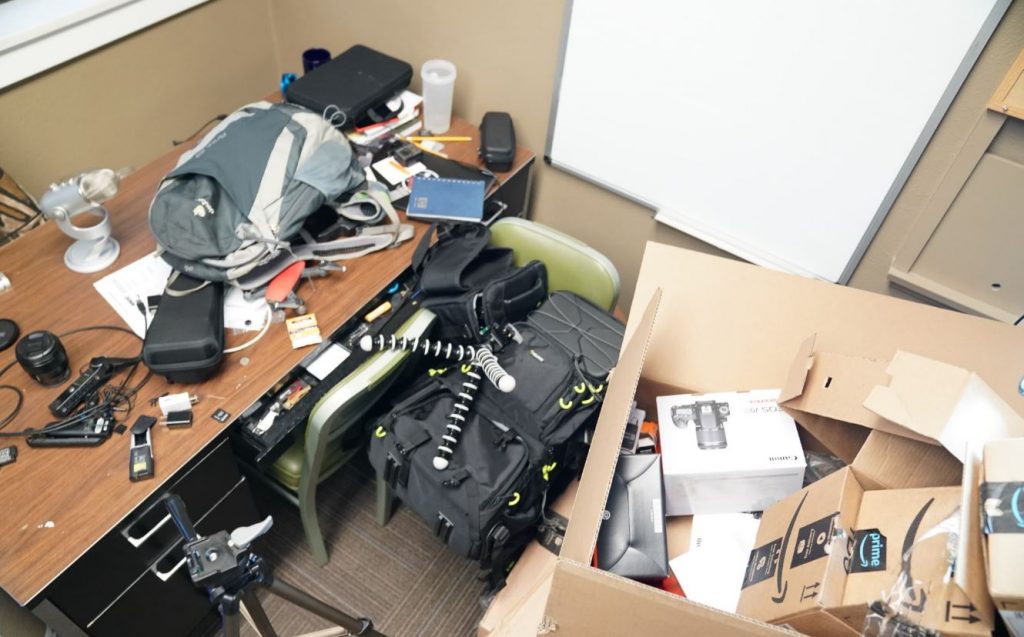 Could not figure out why my camera was locked on 1/30 shutter speed (this took me about an hour to fix)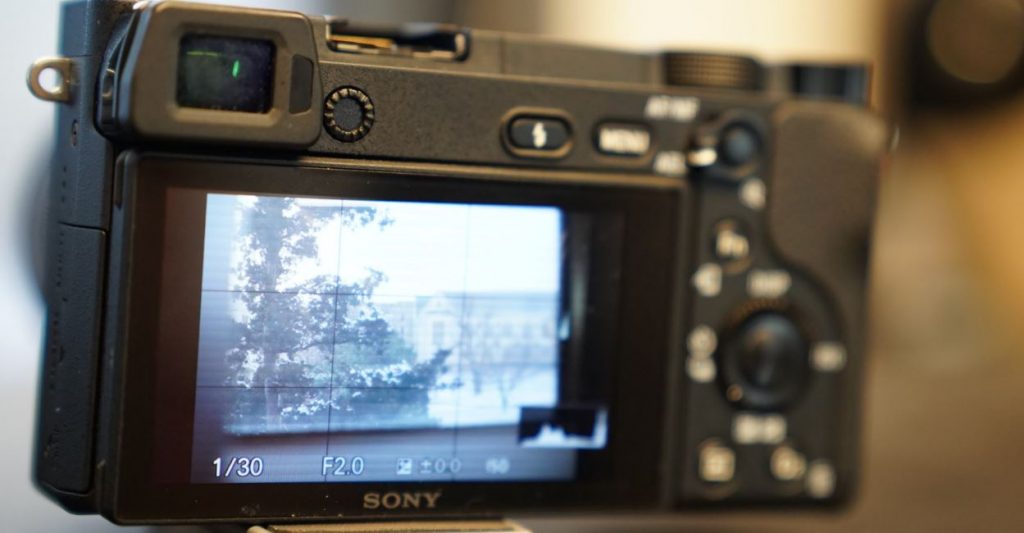 By this time, I decided to forgo the professional mic setup and just get started.  After wrestling with the tripod, getting into costume, setting up an additional light, etc. etc. (another 30 minutes lost), I shot my first scene, imported it onto my computer using proper ingest settings (which took me 30 minutes to learn) only to discover that the only footage I actually captured was this: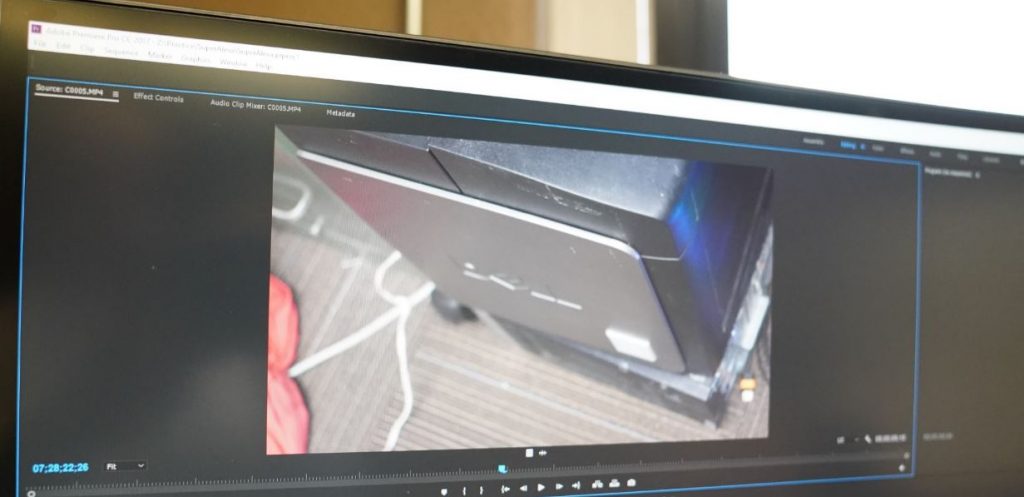 So I tried again.  And my shot was over-exposed and cropped too tight: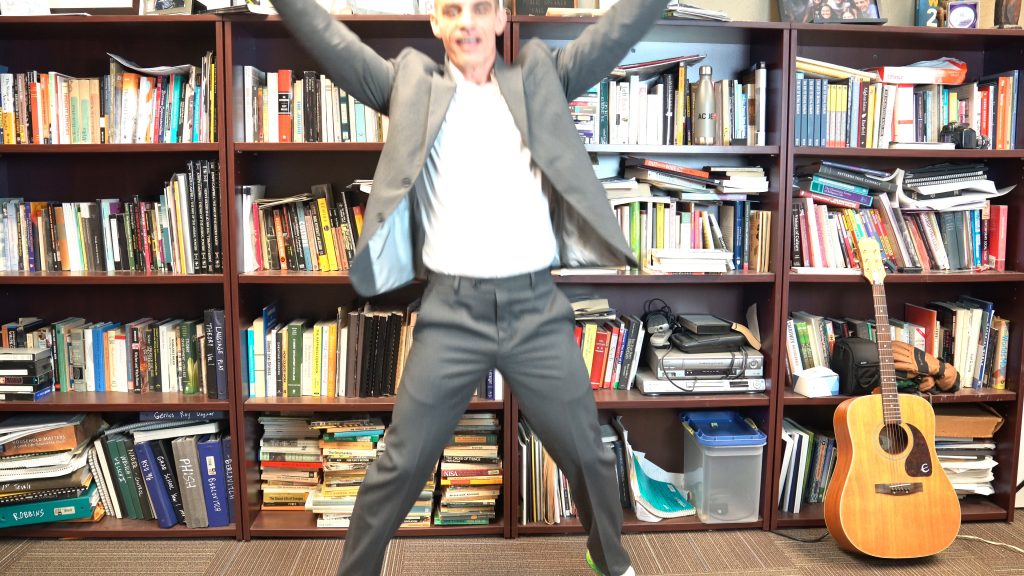 And by then I had to get ready for class … so here we are … 5 days and 5 hours into a "6 hour project" and I have nothing to show for it except that series of crappy pictures above, and this test shot for how to fix the problems I ran into: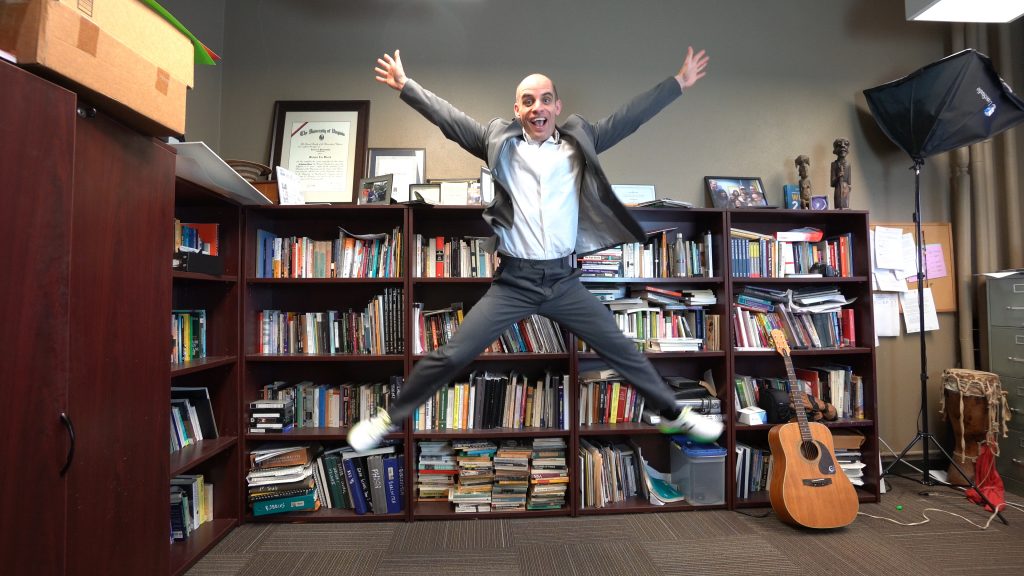 Lessons learned:
So many!
How I create, what keeps me from creating, and a few tricks for getting myself into a creative mindset.
How complex it is to set up a good shot to tell a good story.  It is hard to get a camera to "see" what I see in my mind.
How to choose the right lens to avoid cropping, to show the full scene, etc.
That my tripod is too cheap and short.
How to properly set a memory recall so my shutter speed and frame rate are locked in.
How to over-expose a scene (and how to better read a histogram to avoid it next time)
How to organize my stuff so I don't lose it during the shoot
How to simplify the production process to create fewer mistakes
How to ingest video and create proxies for quick editing
Next steps:
Make adjustments to story and shot list based on what I learned
Re-shoot tomorrow.  Edit Thursday morning.  Present in class on Thursday.
---
Tips based on my own journey:
Know your Gear:
Canon 70D, 2 extra batteries, charger & quick release foot.

18-55mm Kit Lens with adjustable ND filter

10-18mm f 4.5-5.6 Wide Angle Lens

24mm f2.8 Prime Lens (field of view is similar to human eye) with filter

50mm f1.8 Prime Lens (portrait and low-light lens) with filter

Rode VideoMic Pro

Video Light with 2 batteries and charger & stand

Tripod with quick release shoe

Gorillapod with quick release shoe

Lens cleaning kit

Omnidirectional Lav Mic

Omnidirectional Lav Dual Mic

Extra batteries for Lav Mics

Audio Recorder + Micro SD card

2 64GB SD Cards
---
Know your Camera Settings:
Special Settings for Video:
Video is different because your shutter speed is dictated by the frame rate.
Always set shutter speed to 2x your frame rate.
If shooting in 1080p at 30 fps (frames per second), set your shutter speed to 1/60.
Set ISO to Auto and control light using aperture and your variable ND filter
Remember, high aperture (e.g. 1.8) = shallow depth of field and brighter image.  In most situations, you will want a high aperture (= low f-number).
However, sometimes you want more clarity of the background, so then you have to use a lower aperture (e.g. f=5.6 or higher).  Note though that in indoor or low-light situations, your camera will have to adjust by using a higher ISO, which can lead to a grainy image.
---
Know your Lenses:
3 Types of Lenses (field of view)
Standard Field of View: 35-70mm
Wide: Less than 35 mm
Telephoto: Over 70 mm
Note that our prime lenses are on a "crop" sensor so we have to multiply them by 1.5 so we have:
One Standard: 24mm x 1.5 = 36mm
One Wide Angle: 10-18mm x 1.5 = 15-27mm
One Telephoto: 50mm x 1.5 = 75 mm
+  you have the kit lens, which is good for good light conditions.
---
Why we use adjustable ND lens filters:
---
Use different types of shots to set and tell your story:
---
Think about composition and framing.  Wes Anderson is a master of this:
---
Most importantly: Start Practicing!
---
On Thursday:
Continue the crash course on shooting and storytelling
Get into some basics of editing
Until then:
Schedule some time with a kit and start practicing!
Watch any videos from this week's playlist that you think could be helpful (hint: they are all helpful)